Why are females more likely to survive COVID-19 but at greater risk of developing chronic disease? Historically, why have women and nonbinary people typically been excluded from clinical trials? How do we understand how sex differences affect everyone? What is the interplay between sex chromosomes and sex hormones?
…Why has it taken the scientific community so long to include sex as a biological variable in research and analysis as a routine matter of course?…
These were a few of the questions prompting lively discussion during the March 2 inaugural event for the SeXX and Immunity series, hosted by MIT's Department of Biological Engineering, the Ragon Institute, and MIT's Center for Gynepathology Research (CGR). Sabra Klein, PhD, of the Johns Hopkins Bloomberg School of Public Health, anchored the event with a seminar about sex differences in immune responses to viruses and vaccines, with 180 attendees participating, in person and virtually.
The SeXX and Immunity community brings together basic and translational sciences and academia and industry science to address knowledge gaps head on. By exploring the impact of female and male biology – both hormones and chromosomes – on normal and pathological immune responses to infection and other immune triggers, SeXX and Immunity participants aim to:
Raise awareness about the crucial importance of considering the differences between male and female biological sex in clinical decision-making; and
Define specific problems that need attention – then mobilize the entire research community to address them efficiently.
Dr. Klein explained how crucial it is to consider the differences between male and female sex in clinical decision-making. However, in recent decades, clinical trials have not always adequately enrolled women or nonbinary people, or analyzed sex-specific differences in the data. This omission has hindered the progress of understanding not only women's reproductive health, but both male and female responses to medications, immune disorders, infectious disease, cancer, neurological diseases, and more.
"Females are more likely than males to survive SARS-CoV-2 infection," Dr. Klein explained. She highlighted this and many other findings of her recent work addressing the observed sex differences in the outcomes of COVID-19, adding "The findings were consistent across diverse countries and cultural norm differences."
Dozens of attendees also attended a post-seminar networking and poster event on the MIT campus, which included an interactive panel discussion about research challenges and funding in sex-based disease research.
During the panel discussion, one attendee asked, "How is it 2022 and we're just now launching a seminar series looking at sex differences in the immune response? What took so long?"
Panelists explained the historical setting of women of reproductive age getting excluded from clinical trials decades ago, forcing researchers to adopt the assumption that everything could be extrapolated from studying males, and the harm these assumptions have caused.
In a post-event feedback survey, one attendee wrote, "This discussion raises the fundamental questions about the importance of including sex in our research and analysis."
Another attendee shared that "…we have almost NO idea how oral contraceptives, or other hormone modifying medications impact immune responses! This has to change."
At the networking event, attendees enjoyed discussions with Dr. Klein, poster presenters, other panelists, and each other. One attendee described the atmosphere as "electric," and another shared that the March 2 event had heightened his interest in this topic from "moderate" to "high."
Dr. Klein is an expert on sex and gender differences in immune responses and susceptibility to infection. She currently has over 130 peer-reviewed publications, authored several book chapters, and edited two books on the broad topics of sex differences in response to infection and treatments for infectious diseases. During the current COVID-19 pandemic, Dr. Klein has written commentaries for several journals and been interviewed by several major news media outlets about male-biased disease outcomes.
Please visit the SeXX and Immunity website for more information or to sign up to receive news about future events.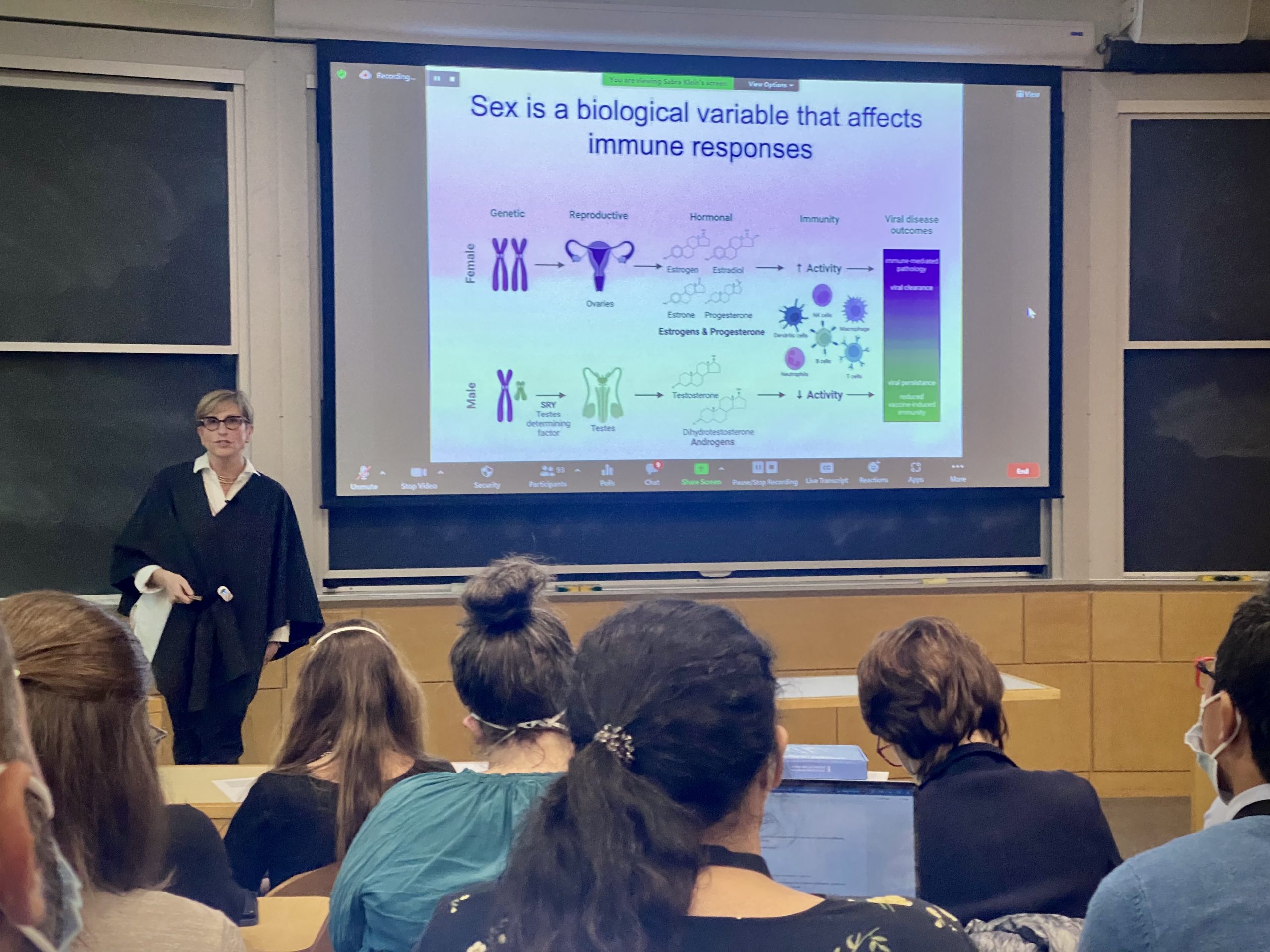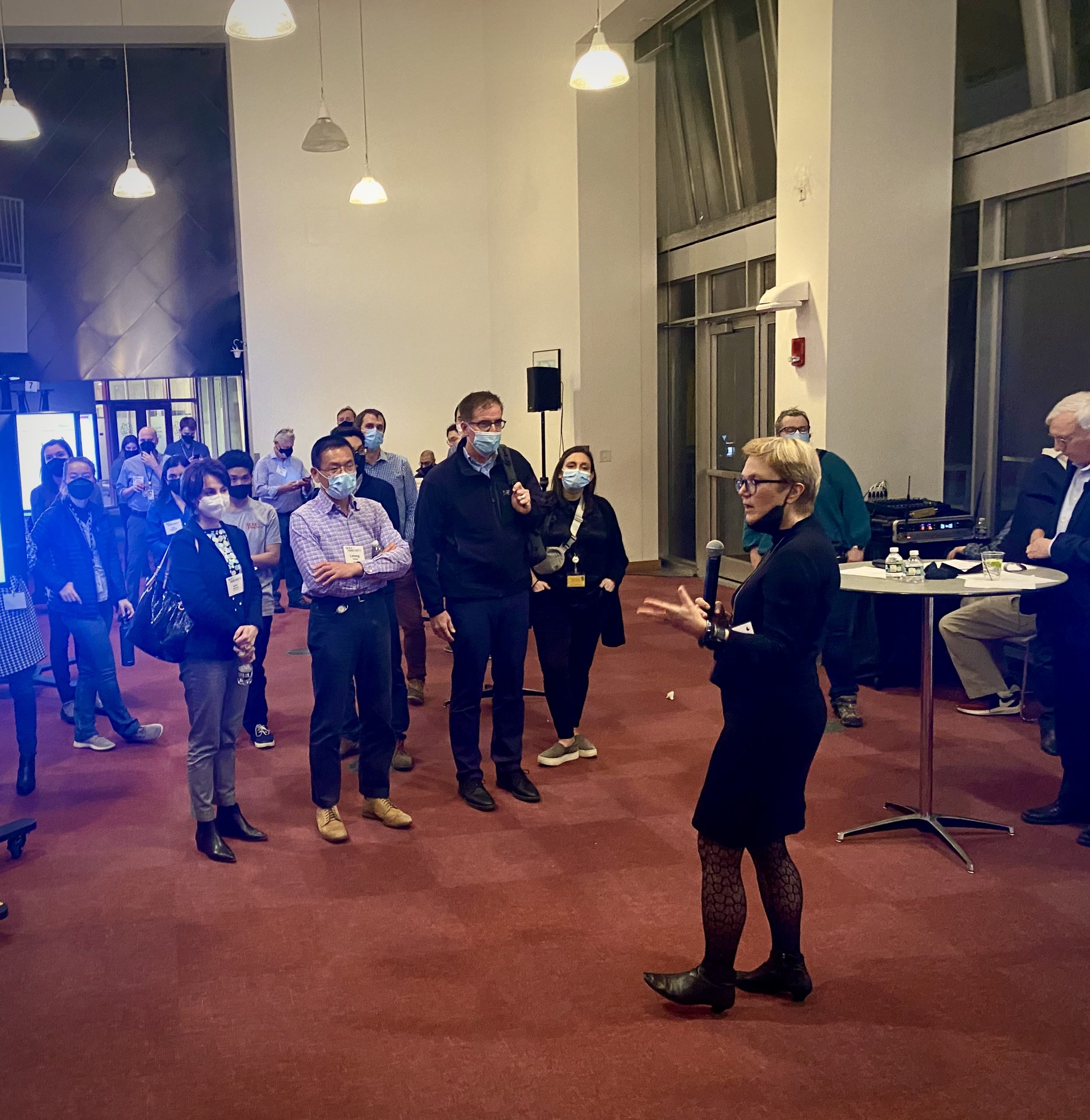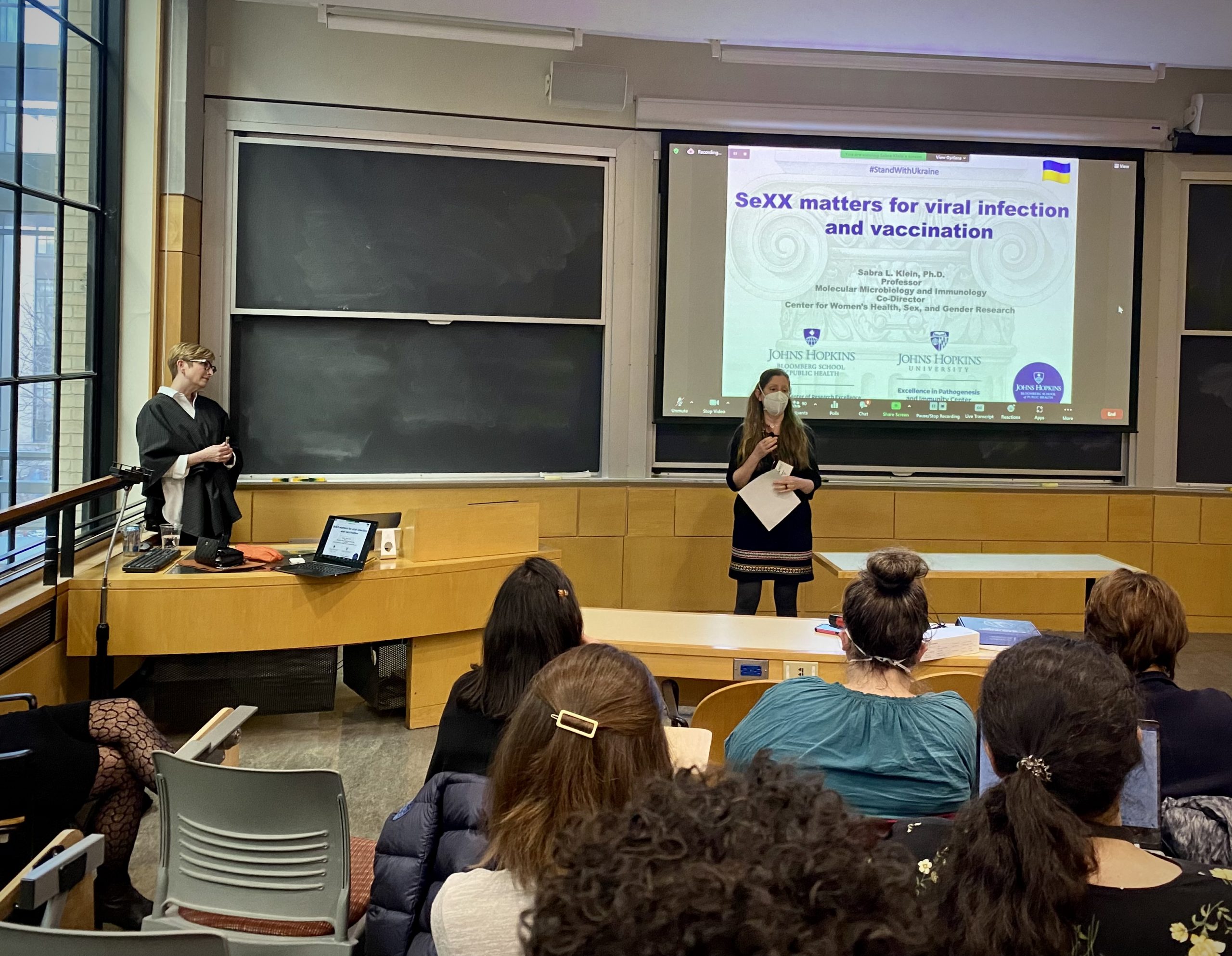 Faculty Leads and Sponsors for SeXX and Immunity Inaugural Event
Michal (Mikki) Tal, PhD, is an Instructor and Team Lead at the Institute for Stem Cell Biology and Regenerative Medicine at Stanford University and a visiting Scientist at MIT department of Bioengineering.
Linda Griffith, PhD, is the School of Engineering Teaching Innovation Professor of Biological and Mechanical Engineering and MacVicar Fellow at MIT, where she directs the Center for Gynepathology Research.
Doug Kwon, PhD, MD, is a physician scientist at the Ragon Institute of MGH, MIT and Harvard and Director of Clinical Operations at the Ragon Institute. He has a clinical practice in the division of Infectious Diseases at Massachusetts General Hospital.
Katy Bowman, MD, is postdoctoral fellow at the Ragon Institute of Massachusetts General Hospital (MGH), MIT, and Harvard in the laboratory of Galit Alter, PhD. She is studying antibodies and Fc-mediated immune functions in niche compartments across multiple pathogens, including Lyme disease, SARS-CoV-2 infection, and tuberculosis.
Erin Sanders, MSN, WHNP-BC, is a Nurse Practitioner and Clinical Scientist at the MIT Department of Biological Engineering. Her research is currently focused on sex differences in immune response and chronic disease presentation, specifically in Lyme Disease and Long Covid.