Click here to Opt in for our SeXX and Immunity Community mailing list for notifications of news and upcoming events.

Exploring the impact of female (and male) biology on normal and pathological immune responses to infection and other immune triggers
It's Time to Address a Knowledge Gap
The "Man Flu" – is it real? Science says, "probably so." See this Harvard Health Blog for more. Are women evolutionarily hard-wired – by XX status alone or by circulating estrogen/progesterone – to plow through infections and have them drag out? Why do women suffer more from autoimmune diseases, migraines, and chronic inflammatory diseases? Do women really have different responses to vaccination, and should we then tailor vaccines to better suit men and women's needs?
When we treat biological sex (XX versus XY chromosomes) as a variable in immunity and diseases, it can lead to a new understanding of the underpinnings of disease. One goal of the SeXX + Immunity discussion group is to address the knowledge gap, and raise awareness about important differences. We seek to define the problems that need attention – then mobilize the entire research community to address them efficiently.
It's Also Time to Address a Tools Gap
Immunology is notoriously species-specific. We use animal models, but how often do they send us down proverbial rabbit holes? The local Cambridge/Boston community is an international hub for "Humanizing Drug Discovery & Disease Modeling" – the integration of tissue engineering, organs-on-chips, synthetic biology, and systems biology, all aimed at building better patient avatars. For example, new systems biology approaches to "species translation" employ multi-omic data from humans and animals to predict human responses. New approaches to microfluidics and other in vitro tools will transform the fidelity of controlling sex steroids in culture. Another goal of this discussion group is to identify the pain points in modeling HUMANS – and fix them!
Let's Talk! And Take Action! New "SeXX and Immunity" Series Addresses Gaps
Through seminars and networking events, MIT is joining forces with the Ragon Institute to create a vibrant community, inclusive of industry, academic, and non-profit investigators who want to share ideas, successes, tools, methods — anything to improve our ability to understand and harness sex differences human immunity. We are embarking on a format of a provocative seminar, followed by a Gordon Research Conference-style poster session, with refreshments. These sessions may include panel discussions, or other discussion formats.
The goal is to mix it up among the local investigators who could benefit from getting to know each other, and who could help each other move faster and more efficiently. We especially encourage young faculty and students to attend and present work.
Upcoming Event: November 2, 2022, with Lisa Henske, Dawn DeMeo, and Sarah Fortune
You are invited to a Nov. 2, 2022, in-person or virtual seminar on sex differences in lung disease with Lisa Henske and Dawn DeMeo. In-person attendees are invited to a networking reception following the seminar, featuring e-posters and a panel led by Henske, DeMeo, and Sarah Fortune.
This event is part of MIT's "SeXX + Immunity" series – sessions that explore our understanding of sex differences and sex dimorphism in relation to immune responses and how presentations of infectious and complex diseases differ based on biology. See a recap of our spring event here.
Please join us for SeXX + Immunity on November 2, 2022, virtually, or in person at: MIT Stata Center, 32 Vassar Street, Cambridge, MA 02139
Seminar at 4:15 p.m., Room 32-155 (virtual and in person)
Reception at 5:15 p.m., R&D Commons (in person only) Panel at 6:00 p.m., R&D Commons (virtual and in person)
In-person attendees will enjoy a seminar, an interactive poster session, networking, panel discussion, and refreshments. If you are unable to attend in person, please select the virtual attendance option at registration and still join us for the seminar on sex differences in response to bacterial infection and the lung.
About our Nov. 2, 2022 Speakers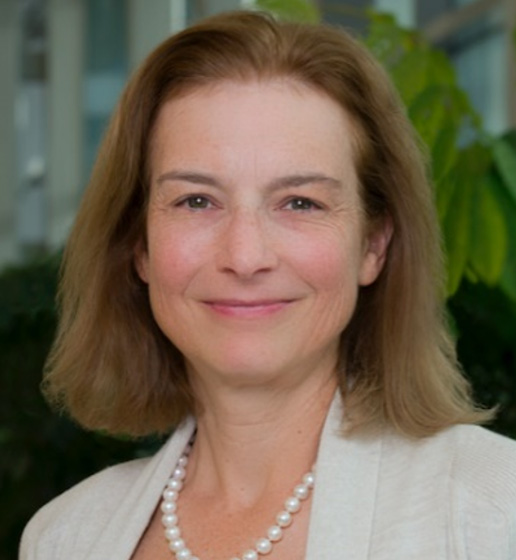 Elizabeth (Lisa) Petri Henske is the Director of the Center for LAM Research and Clinical Care at Brigham and Women's Hospital. She is Professor of Medicine at Harvard Medical School, an Associate Member of the Broad Institute of MIT and Harvard, and a practicing medical oncologist at the Dana-Farber Cancer Institute. LAM (lymphangioleiomyomatosis) is a destructive lung disease that affects almost exclusively women, with an increased rate of progression during pregnancy. Dr. Henske's laboratory made the pivotal discovery that LAM is caused by mutations in the tuberous sclerosis complex 2 (TSC2) gene, leading to clinical trials demonstrating efficacy of mTORC1 inhibitors. She also was the first to discover that the TSC1 and TSC2 proteins physically interact. Her research laboratory is focused on the cellular, metabolic, and immunologic mechanisms underlying the pathogenesis of TSC and LAM. She is a member of the American Society for Clinical Investigation and the Association of American Physicians. Dr. Henske has received awards for her research from the Tuberous Sclerosis Alliance, The LAM Foundation, the American Thoracic Society, and the Society for Women's Health Research (the Medtronic Prize).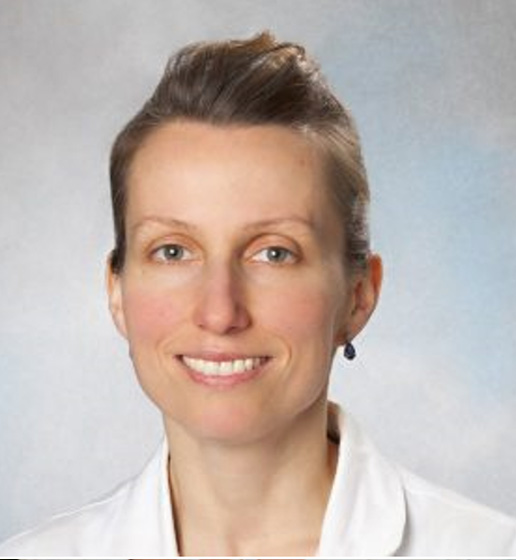 Dawn DeMeo is a Pulmonary/Critical Care specialist with a care focus on advanced lung disease in women with chronic obstructive pulmonary disease (COPD). She is an Associate Professor of Medicine at Harvard Medical School and a senior respiratory genetics researcher in the Channing Division of Network Medicine. Over the past two decades she has developed a vision to streamline effective multidisciplinary care for women and men with COPD, with an eventual goal of designing and implementing specialized treatment informed by needs specific to genetic susceptibility and other risk factors, sensitive to social (gender) and other biological (sex chromosome and hormone-related) aspects that may impact differences in men and women with advanced lung disease. She received a bachelor's of science in biology from Yale University and a medical degree from Weill Medical College of Cornell University. She completed her residency in Internal Medicine and clinical fellowship in Pulmonary and Critical Care Medicine at the Brigham and Women's Hospital and Massachusetts General Hospital, a Respiratory Genetics fellowship at the Channing Lab and a degree in Quantitative Methods from the Harvard T.H. Chan School of Public Health.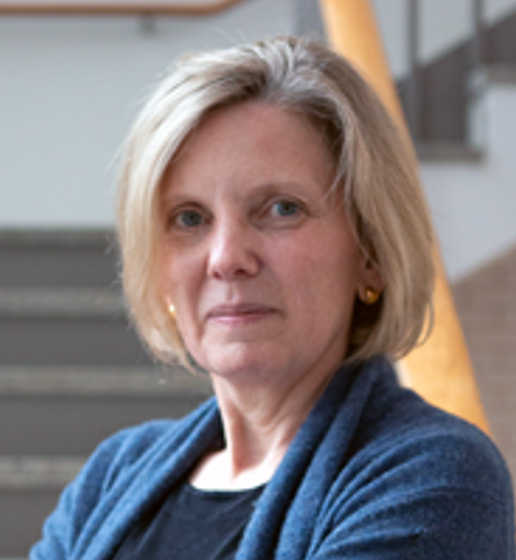 Sarah Fortune is the John LaPorte Given Professor of Immunology and Infectious Diseases at the Harvard T.H. Chan School of Public Health, Director of the TB Research Program at the Ragon Institute of MGH, Harvard, and MIT and Chair of the Department of Immunology and Infectious Diseases. She received a bachelor's of science in biology from Yale University and a medical degree from Columbia University's College of Physicians and Surgeons. She completed her residency in Internal Medicine and clinical fellowship in Infectious Diseases at the Brigham and Women's Hospital and Massachusetts General Hospital.
Series Launched in March 2022 with Sabra Klein
In March 2022, MIT kicked off a series of seminars called "SeXX + Immunity," with a talk by Dr. Sabra Klein of Johns Hopkins University. She discussed "SeXX matters for viral infection and vaccination." Learn More: March 2nd Event Recap
Building a Community of Experts
Diseases that disproportionately impact women (who have two X chromosomes) have historically been underfunded and understudied. In addition to the SeXX + Immunity series, we're building a community of experts from multiple subspecialties and varied expertise to discuss and study complex chronic illnesses and poorly understood pathology. We need to work together to solve these complex problems. We hope to see you at the seminars and poster sessions to start a whole new dialogue.
Faculty Leads and Event Sponsors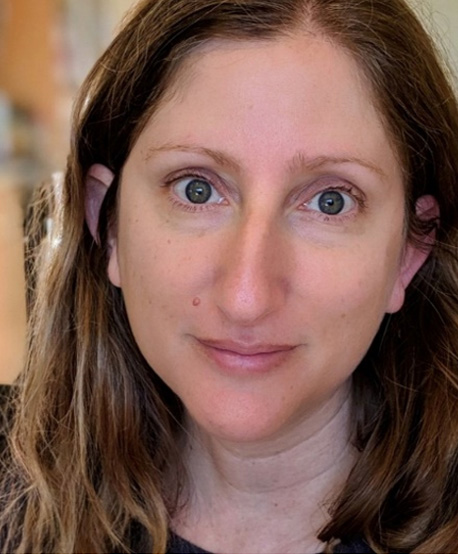 Michal (Mikki) Caspi Tal, PhD, is a principal scientist at the Massachusetts Institute of Technology (MIT). Dr. Tal leads the Tal Research Group within the Department of Biological Engineering where she studies host-pathogen interactions and diversity of immune responses to tick-borne diseases (specifically Borrelia burgdorferi). She is particularly focused on immune responses to infectious disease that have gone awry. From tick-borne disease to COVID, there are many similarities across chronic inflammatory diseases and important sex differences in these responses, which will be the focus of the Tal Group. In 2022, Dr. Tal launched a seminar series on "SeXX + Immunity" at MIT, which explores how sex differences impact the immune response to infectious disease. She received her PhD at Yale University in Immunobiology under the mentorship of Dr. Akiko Iwasaki researching how immune responses to viruses are impacted by processes such as aging. Dr. Tal then did her postdoctoral training in the laboratory of Irving Weissman at Stanford where she later became an instructor at the Institute for Stem Cell Biology and Regenerative Medicine at Stanford University leading the infectious disease team and studying immumodulatory mechanisms which impact immune clearance of infectious disease. Dr. Tal has been awarded NIH NIAID F31 and F32 pre and postdoctoral fellowships, as well as the Emerging Leader Award from Bay Area Lyme Foundation
Please visit the Tal Group website for more information, talresearchgroup.org.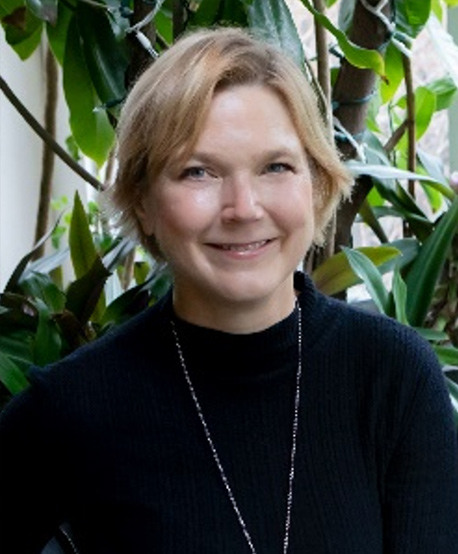 Linda Griffith, PhD, is the School of Engineering Teaching Innovation Professor of Biological and Mechanical Engineering and MacVicar Fellow at MIT, where she directs the Center for Gynepathology Research. She led development of the Biological Engineering SB degree program, which was approved in 2005 as MIT's first new undergraduate major in 39 years.
Griffith has pioneered approaches in tissue engineering, including the first tissue-engineered cartilage in the shape of a human ear; commercialization of the 3DP™ Printing Process for manufacture of FDA-approved scaffolds; commercialization of the 3D perfused "LiverChip" for drug development; and synthetic matrices for tissue morphogenesis. She recently led one of two major DARPA-supported "body-on-a-chip" programs, resulting in the first platform to culture ten different human mini-organ systems interacting continuously for a month. See full bio here.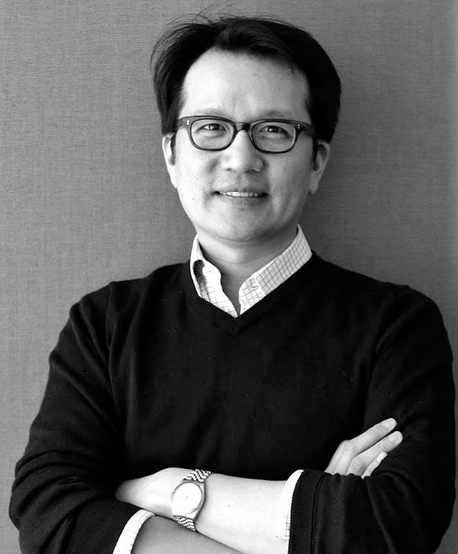 Doug Kwon, PhD, MD, is a physician scientist at the Ragon Institute of MGH, MIT and Harvard and Director of Clinical Operations at the Ragon Institute. He has a clinical practice in the division of Infectious Diseases at Massachusetts General Hospital. He received his M.D. and PhD degrees from New York University and then underwent Internal Medicine training at the University of California, San Francisco, and New York Hospital/Weill Cornell Medical Center. He then completed his training in the combined Massachusetts General Hospital and Brigham and Women's Hospital Infectious Disease fellowship program.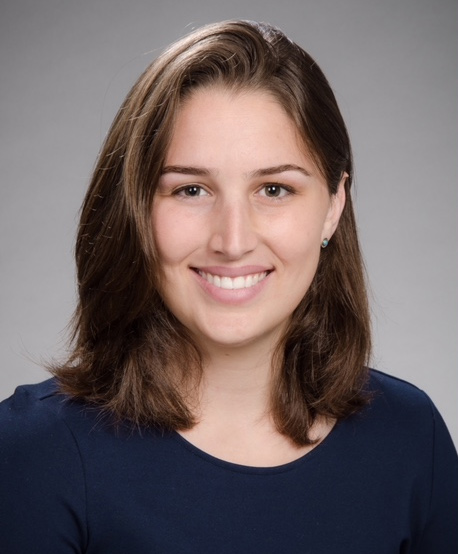 Katy Bowman, MD, is postdoctoral fellow at the Ragon Institute of Massachusetts General Hospital (MGH), MIT, and Harvard in the laboratory of Galit Alter, PhD. She is studying antibodies and Fc-mediated immune functions in niche compartments across multiple pathogens, including Lyme disease, SARS-CoV-2 infection, and tuberculosis. Katy also serves clinically as an infectious diseases physician at Brigham and Women's Hospital and MGH. She received her M.D. at University of Texas Southwestern Medical School and completed Internal Medicine residency training at the University of Washington in Seattle. She recently finished fellowship training at the combined MGH and Brigham and Women's Hospital Infectious Diseases fellowship program.